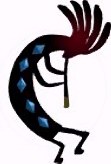 Life's best mysteries are usually real, not crafted by a writer or poet. In the collected works of writer, researcher and broadcaster Logan Hawkes, discovering history's best mysteries requires looking through forgotten history books and journals and rifling through old or sometimes ancient documents in the archives of libraries and museums, combined with onsite research. But the key to most of history's great mysteries, he says, is often found in the oral stories of the descendants to those whose history has passed.
"Analyzing what we know from recorded history and combining it with what we can learn from surviving native stories still being passed down to each new generation, and then using a careful mix of logic, deduction and speculative probabilities to help fill in the gaps, we can paint a better picture of how ancient history may have played out," Hawkes says, and his quest for answers to history's most intriguing mysteries offers the reader a glance into a world rarely seen and seldom understood.
From exploring ancient creation myths to examining the fate of lost tribes and forgotten civilizations, Hawkes brings the world of mystery and adventure to the forefront for readers.
Author, audio book narrator, publisher and adventurer, Hawkes' intriguing written and recorded novels and essays provide insight into history's greatest mysteries and offer hours of entertainment and enlightenment into both the world of the past and what could be in the world of the future.

NEW RELEASE
Close Encounters of the Old West (A Novel)
Print and Electronic (Kindle) Versions Available Now
Long before the X-Files, nearly 70 years before the Roswell incident, President James Garfield, mortally wounded by an assassin's bullet, summoned young Jonah "Tenkiller" Montana, an educated Cherokee half breed, to his seaside retreat to launch an investigation into unexplained and troublesome mysteries plaguing the post Civil War nation. Mysterious "airships" were being sighted, tales of alien encounters were hampering the spread of civilization westward, and fantastic Native American tales about shape shifters and creatures of lore and legend were causing concern for government leaders who feared America's Indian tribes harbored dark secrets and knowledge of alien races that threatened the Republic.
Underlying their concerns were rumors of a secret organization under alien influence with plans for a one world government and total domination of the human race. Montana is charged by the President with initiating a campaign to uncover the truth behind America's most puzzling and threatening mysteries, and to report directly to the nation's chief executive.
Join Jonah Montana on his journey across America's colorful Old West as he investigates the nation's most complex mysteries, alien encounters, dark conspiracies and strange tales of aliens, flying airships, monsters, ghosts and the unexplained. Close Encounters of the Old West is based on documented incidents of the 1800s and dramatized to provide readers a roller coaster ride of suspense and action with colorful characters and abundant historical reference, complete with a comprehensive appendix outlining actual historical accounts of alien sightings and encounters and Native American myths and legends.
MORE
Autograph Copy - $12.95
Autographed to Whom (Type name in box)
Publishers and Retailers
Send e-mail
for Publisher Discount Code.

Ancient Aliens of the Americas
NEW RELEASE
While you won't find it in our history books, there is ample evidence of historical visitations from off world visitors in historic and prehistoric America. From an eerie encounter experienced and logged by Christopher Columbus in his ship's journal in 1492 to numerous and credible published newspaper reports in the 1800s, American history is riddled with reports of UFO sightings and contact with off world species. Add to that a greatly misunderstood Native American belief system that leaves little doubt that American aboriginal cultures of North, Central and South America knew about and embraced the idea that man may not have originated on this planet but from far away systems like the Pleaides star cluster, Ursa Minor and the Orion systems, and history comes alive with remarkable tales of alien encounters in our past. Ancient Aliens of the Americas chronicles the hidden history of the American continent and spotlights not only stories but places that continue to baffle and intrigue historians, including an ancient site in Bolivia that may be a lasting remnant of the "last age" of man.
Ancient Aliens of the Americas Release Dates

Ancient Mysteries of the Americas
EPISODE I: Lords of the Night Sky
(October 15, 2010)
Designed for those who enjoy mystery and ancient history, this well-crafted series explores the ancient world of North, Central and South America and the people who carved culture and civilization from an ancient environment to make their mark, but leaving unanswered questions and mysteries behind.
Follow the journey of two ancient star watchers from different cultures and how their paths crossed while following a streaking meteor through the sky leading them to a desolate desert meeting and the founding of a great city, the "Athens of the American Desert".
Constructed from surviving oral histories combined with what modern historians and science can tell us, the AMA Series explores the possibilities of our collective past and sheds light on some of history's greatest and most perplexing mysteries.